The requested URL /interface/modules/zend_modules/public/Installer was not found on this server.
Ubuntu 4.15.0
PHP 7.2.19
A little history, this is an installation that I moved from windows to Linux last year. I am starting to build a module. I thought first it must be the permissions. I went down that road for two hours plus. Changed all the permission. Same results. I ended up downloading the Linux code from SourceForge
and replacing the entire modules folder. Nothing changed. Are there other dependencies that I am missing? The error log is no help as no errors about this are being produced.
@brady.miller @zhopenemr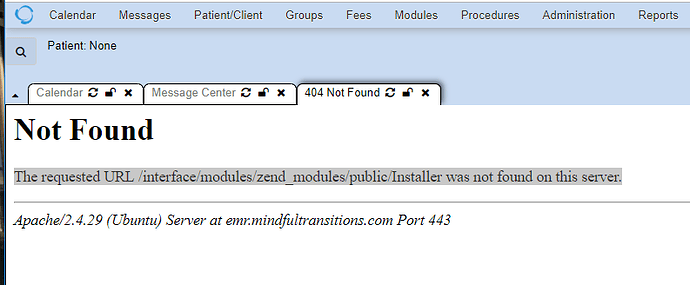 Errors