Hi there,
we have downloaded OpenEMR via Docker on a Synology NAS as a pre-production test server, installed Maria DB 10 and we have provided the credentials for root to the OpenEMR Setup Script, asking the script to "Have setup create the database" (see screenshots).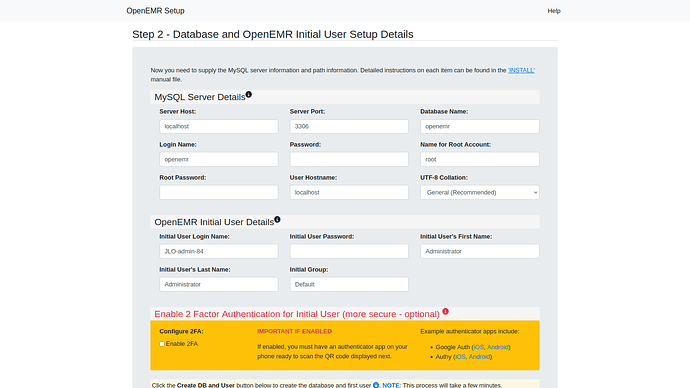 Unfortunately we get the error on the next screen "Step 3 - Creating Database and First User
Connecting to MySQL Server… ERROR. Check your login credentials. unable to connect to database as root".
Can anyone give me some advice what I am doing wrong?