Situation
I'm trying to add another site and using the Multi Site Module. My installation freezes at Step 3. I tried to run setup.php again after changing sqlconf.php for the add-on site, but same thing again. Attached is a screenshot.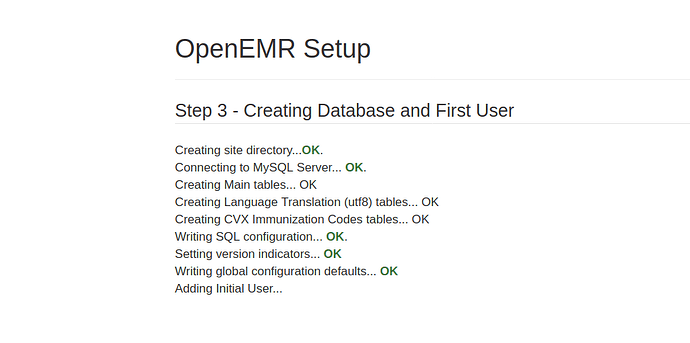 OpenEMR Version
I'm using OpenEMR version v5.0.2 (1)
Browser:
I'm using: Firefox
Operating System
I'm using: Ubuntu 18.04
Logs
Don't see anything in var/log/openemr/install.