Howdy,
I'm trying to test a new api via swagger and i run into the following error when clicking "Authorize" after selecting all scopes.

Screenshot of Swagger on the left and post man on the right.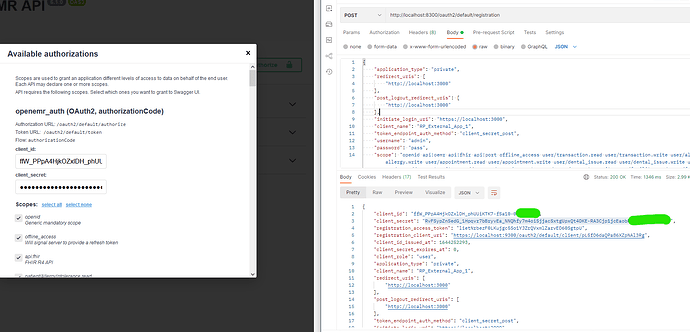 Not sure what im missing, but any help would be appreciated

Also wasn't sure how much info to dumb into this, but am always happy to include more if needed.
Thanks.