Update: this thread is about running the modules, issues with running it on rel-600 patch 3
No sure if this is the right place to put this. i've been trying to run the skeleton module and I am getting an error with Twig where its trying to run a function that doesn't exist:
Its is trying to run isDev, but that doesn't exist anywhere in my project. I've gone ahead and ran composer. I'm wondering if I might be missing a version?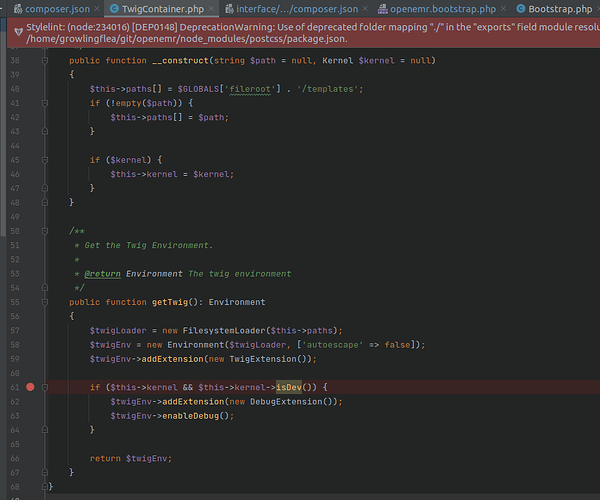 Thank you.