[Fri Nov 29 16:19:07.199763 2019] [php7:notice] [pid 48822] [client 10.0.9.181:50244] SQL Error with statement:query failed: SELECT PASSWORD(CONCAT( id, include_flag, required_flag, method, method_detail, value )) AS guid, rule_filter.*\n       FROM rule_filter WHERE id = ?--Your password does not satisfy the current policy requirements==>/var/www/html/interface/super/rules/library/RuleManager.php at 198:sqlStatement, referer: http://10.0.1.227/interface/super/rules/index.php?action=browse!list
 [Fri Nov 29 16:19:18.727337 2019] [php7:notice] [pid 48817] [client 10.0.9.181:50273] SQL Error with statement:query failed: SELECT PASSWORD(CONCAT( id, group_id, include_flag, required_flag, method, value, rule_target.interval )) AS guid, rule_target.*\n       FROM rule_target WHERE id = ?--Your password does not satisfy the current policy requirements==>/var/www/html/interface/super/rules/library/RuleManager.php at 211:sqlStatement, referer: http://10.0.1.227/interface/super/rules/index.php?action=browse!list

5.0.1(7)
PHP 7.2
MySQL 5.7.28
Ubuntu 18.04
I get a Query Error when accessing any of the clinical rules. Or trying to save a new rule.
I am unable to locate the statement "Your password does not satisfy the current policy" anywhere in the codebase. I think that is being injected by PHP.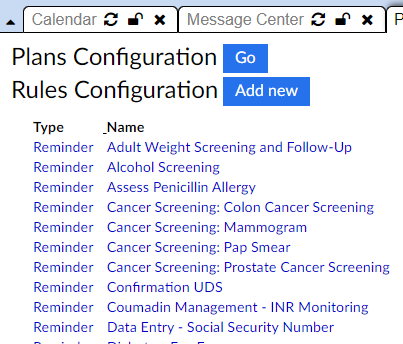 I have checked the permissions on the folders.
I have accessed all the tables from the database directly.
The rules still work in the patient's chart.
I have checked my php.ini file for changes. None that I could find.
I checked the database password and it is like this ZhwcsB8uwZ38bQ3@.
So, I can't figure out where this minimum requirement statement is coming from.
Any suggestions would be greatly appreciated.
UPDATE
After doing some searching for SELECT PASSWORD(CONCAT. I found https://dev.mysql.com/doc/refman/5.5/en/encryption-functions.html#function_password.
The SELECT PASSWORD is a MySQL function. I can't find guid anywhere in the database.
I forgot to mention that this install was previously on a Windows 2008R2 server and we moved it to Linux 6 months ago.