Exciting news… @kofiav has done some great work on getting DWV into the system. It's currently getting into the codebase: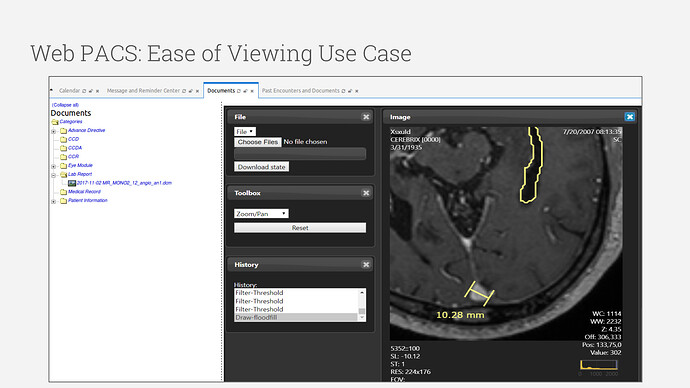 @ivmartel 3 things:
Would you be okay with being in a small press release around this?
Our next version of this will support the automatic linkage of state.json with a file… do you have any good practices in mind for this?
Looks like you have i18n in the library… I can't find all of the relevant documentation around it, however. Can you point me to it?
@jodogne Sir! After this initial release, Victor and I will begin to work on the Orthanc side of things. Looking forward to it.
Thanks,
Matthew Vita
OpenEMR Project Administrator