Hi,
I'm trying to use the payment method report at Reports -> Financial -> Pmt Method to see the totals for payment made with cash and payment made with card.
But as you can see below, they are all showing as "unknown" for the payment method, regardless of whether we enter the 'cash' or 'credit card' option at checkout in the clinic.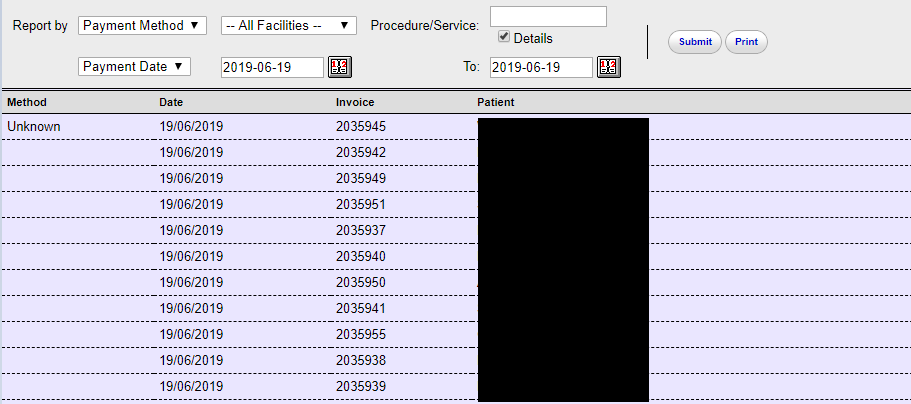 Where on openemr do I need to enter the payment method for it to show on this payment method report?
Thank you!!