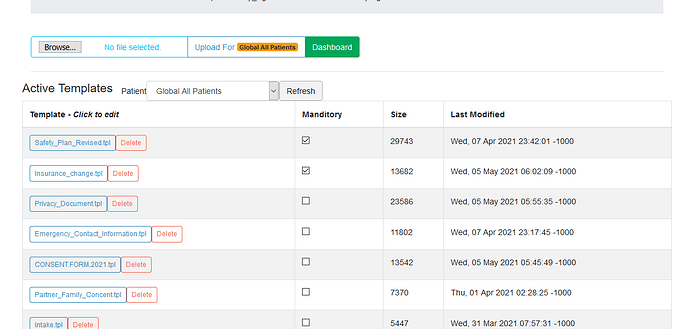 I had a request to separate the files into those that are mandatory and those that are not.
Well, the front end is done. So, I am seeking advice on what can be done on the backend. Should this be a flat-file that gets updated and can be picked up and parsed to get the list of mandatory files.
I had planned on the other side to color code the file list. I am sure this will have to be done with ajax. I was not wanting to make a table in the database but that is an option.
@mdsupport @growlingflea Let me know your opinions or if you have already done something like this.