I was looking at how to configure openEMR as a OpenID Connect Proivder in Azure AD B2C. On the surface it looks pretty simple but I don't see where to find the information in openEMR configuration or even if I'm thinking the right way about it.
Here is what azure is asking for to set it up: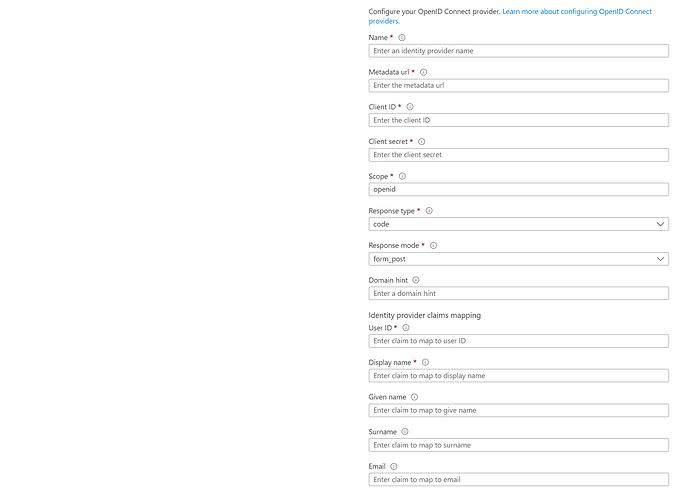 Metadata url => URL of the OpenID Connect discovery metadata document. Must start with "https://" and end with "/.well-known/openid-configuration"
Response type => Code or id_token
Domain Hint =>domain_hint is used on the /authorize endpoint to automatically select the provider instead of showing the sign in page
Anybody have an ideas?