Situation
I have recently upgraded from a rather stable 5.0.0(7) all the way to 5.0.2(4). Starting with xampp 1.8.2.
Here are my steps in order:
1.) recollated initial database using tool to "utf8_general_ci" mentioned here
2. ) exported openemr DB to sql file using cmd line
3.) moved xampp instance aside and upgraded xampp 1.8.2 (PHP: 5.4.31, mysql: 5.5.39) to xampp 7.2.32-0 (php 7.2.32-0 etc)
4.) reimported openemr DB (using cmd line) to new xampp and added current openemr instance version, keep in mind we are still on 5.0.0 and php.ini settings have been double checked
5.) upgraded to 5.0.1
6.) upgraded to 5.0.1 patch 7
7.) upgraded to 5.0.2 also encountering this
8.) upgraded to 5.0.2 patch 4
Chief complaint
everything looks good except I have an artifact on the screen, pictured below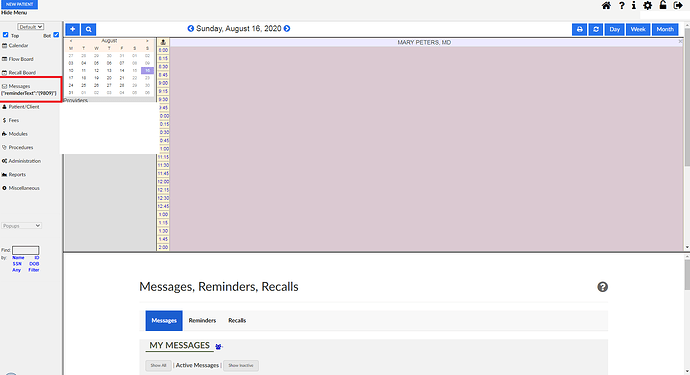 it appears to be rendering as though it were expected and it is accurate.
OpenEMR Version
I'm using OpenEMR version 5.0.2(4)
Browser:
I'm using: Chrome 84 (latest)
Operating System
I'm using: Windows 7
Logs
Did you check the logs? Was there anything pertinent in them? Paste them here (surround with three backticks (```) for readability
Nothing generated.