I keep running into this over and over so I thought I would ask the question. I did some reading on SVG at SVG as an Image - SVG: Scalable Vector Graphics | MDN.
It is not a big help in answering my question what program was used to create the logo for the login page?
I have used many different SVG converters to convert the PNG or JPG to SVG format. After taking the time to look at the logo file that comes into the system. I can see where my SVG files are not matching the same format as the default logo so the file looks off.
My thinking is if I want the same results as the default logo. I need to know the program that was used to create it. That would save me a lot of headaches with stuff like this.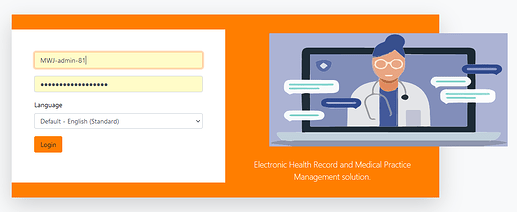 This is an SVG file converted using Convert Images, Photos, Pictures Online.
However, the structure of the file that is given is vastly different than the default logo. I have used more sites than this one and none of them produce the same type of file as the default logo.
Cheers!