Situation
Hey all,
I have installed Open EMR on Ubuntu os Locally on my pc. The open emr works well i can able to access Everything.
But when i try to create a client Api it is returning me the below error: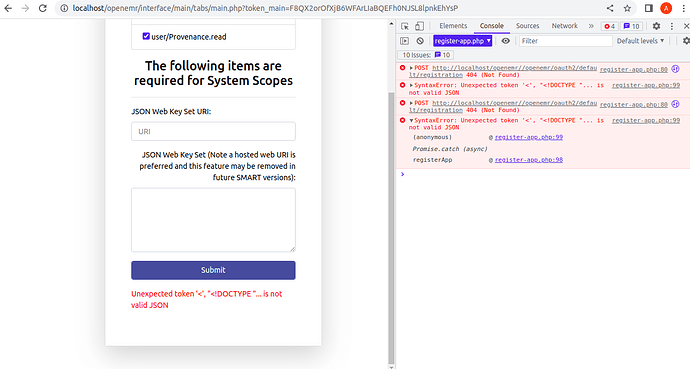 I have did the same settings on the demo website. I have no issues creating a Client API over the with the same details i have used here.
I have shared the Open EMR Version below: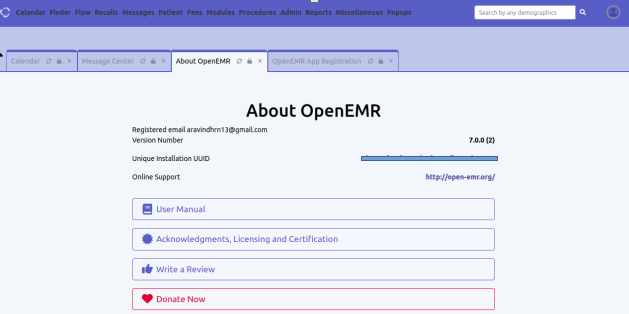 Kindly tell me what is the Issue and where i am going wrong.? If anyone had installed open EMR on the localhost earlier and can able to create client API without ay issues. Please do help me reg this issue.
OpenEMR Version
I'm using OpenEMR version 7.0
Browser:
I'm using: Chrome
Operating System
I'm using: Ubuntu 20.04