Hello Devs,
Actually I'm facing an issue when entering CVX code text.
In frame layout settings,
First I've selected a patient and filled immunization report in the patient's page.
Then I moved to Reports -> Clients -> clinical option. By submit, we can see all the immunization entered for all patients. But when I tried to give cvx code text like "measles virus vaccine" in the "Immunization" text box, I can't see any filtered patients below.
In online demo, its working good.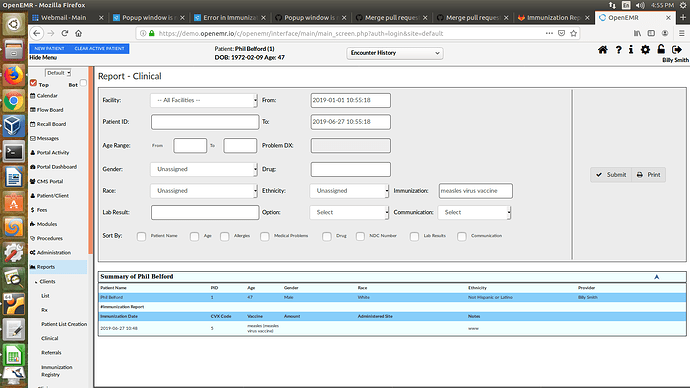 I've installed openemr 5.0.1 in my local system. I'm using ubuntu 16.04 os and mozilla/google browsers.
But its not filtering any patient below when we give the same cvx code in this page.
In demo only,its working good.When installed in my local system, its not working.
I'm expecting developers help.
Regards
Marimuthu
Software Developer