In previous versions, clinicians marked as "inactive" users in the user admin section no longer showed in the calendar screen. However, in version 7.0.1 (1) (official demo and our own installation), inactive clinicians continue to show in the calendar screen.
The clinician can be hidden from the calendar when the "calendar" is not checked, but… why are inactive users showing in the calendar?
User account settings: User 'clinician' not checked as active:

Calendar view for the 'inactive' user: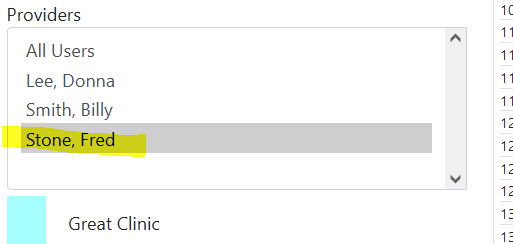 A forum search did not reveal anything of significance to this issue.
Thoughts?