A biller asked:
Can you add a co-insurance box beside the deductible box and another adjustment box because with the Medicare I need to be able to put the co 253 sequestration adj.
@visolveemr
Can you share with me what this means?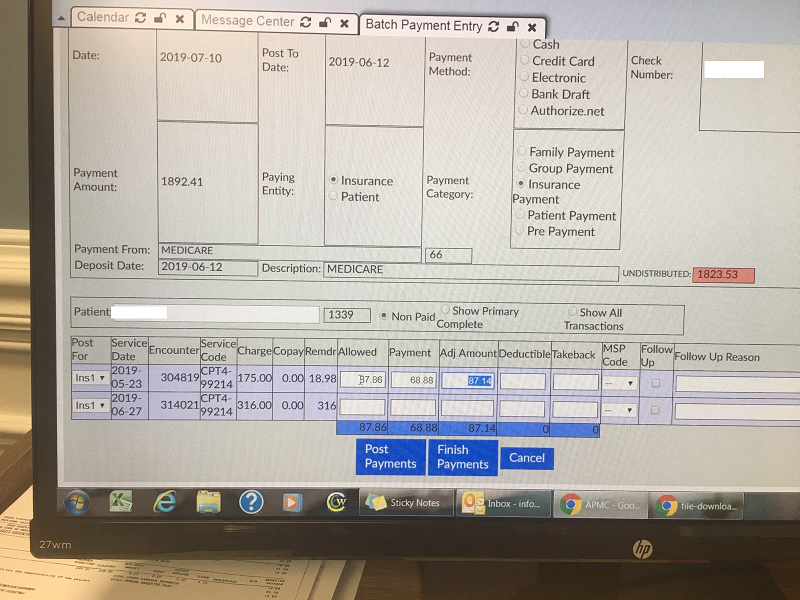 A more detailed explanation of the request.
Because a lot of patients have co-insurance and deductible due and if we are putting everything in deductible box it caused confusion for the patients as well as the front office staff when looking at the money posted on the patient account. MSP is for Medicare secondary I am not sure why it is even on this screen as we pick the MSP when the claim is created. On this screen, there is only a box that says adj amount. In order to run accurate reports for data tracked we need to be able to post-contractual ins adjust, any additional insurance adjustments such as CO253 for sequestration ( this should not be in with contractual adjustment it messes up the balances going to patients and secondary insurance. ) and there should a write off column so if the provider writes anything off instead of sending to patient or secondary insurance for some reason. I don't need to follow up and follow reason or MSP code unless it doesn't pull this from the information that we set up under insurance and claims.
@brady.miller @robert.down
Is anyone working in this section?