Situation
I need you help in regards to the subject matter. I have been trying to install OpenEMR since yesterday but till now, I have not succeeded.
Each and everytime I try, I am getting beelow error at stage 3. Connecting to MSQL…Error. Check your login credentials. Unable to connect to the database as user 'Vijaiqqx_openemr'
I have successfully created the database 'Vijaiqqx_openemr' and added user 'Vijaiqqx_openemr'
When installing the app, I am using the option of "I have already created the database" at stage two.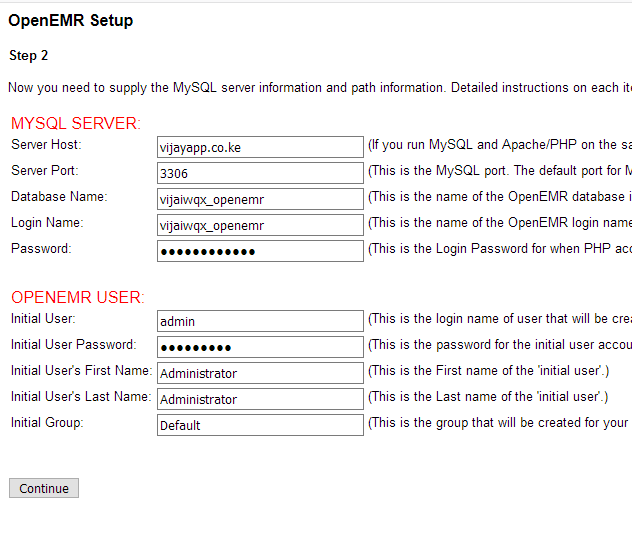 OpenEMR Version
I'm using OpenEMR version 5.0.1
Browser:
I'm using: Latest Chrome and Firefox browsers.
Operating System
I'm using: Cpanel hosted services
Logs
Did you check the logs? Was there anything pertinent in them? Paste them here (surround with three backticks (```) for readability
I need your urgent help.