Hello everyone, I greet you from Chile. I am getting to know and working with OpenEMR and I have found it all fantastic, however, I have a query regarding the time to add a new patient to the system.
By default, the system has the patient information fields such as: Contact, Choices, Employer, etc., but for my development, those fields are not necessary and I need to hide them. I was able to add the fields necessary for my development without problems, as well as, I could hide (using code) one of the fields that referred to the insurance, but I have not been successful in finding where to hide: Contact, Choices, Employer, Stats, Misc and Guardian (attached reference image)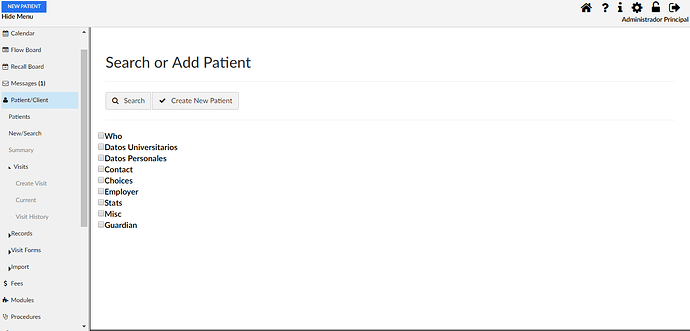 So my query is: Can these fields be hidden? If so, where can they be hidden?
I hope you understand my query and that you wrote it in the right place. Thank you very much in advance, greetings.