Front Desk cant create encounter.


Visit category cane be used by front desk n hence cant create an encounter.
Hi Robert James,
Front Desk does not have access to encounter. If you need to change access go to
admin->Acl->Groups and Access Controls->Front Office-write->Give access to encounter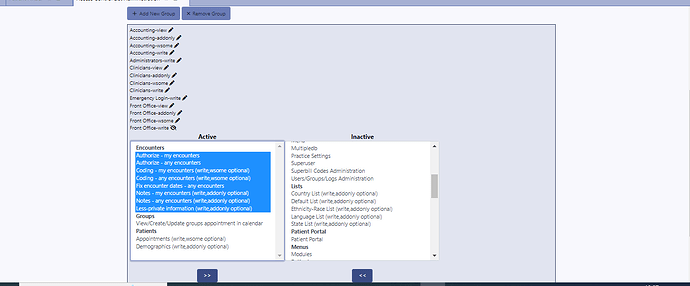 Thanks ,
Param,
help@capminds.com
Hi !
According to default OpenEMR's design, who does have to create encounter?, just Physician ?
Thanks
FER