Hello,
I find out that as soon as i click on the new/search under patient/client module and i check the insurance box, the effective date, subscriber, relationship and DOB are all auto filled with the same set of information all the time. Please see attached pix .
This same set of information is always reoccurring/displayed at all times whenever i want to register a new patient. This was never like that until recently. Also the subscriber is not listed as a patient in the system. how it got there is like a mystery.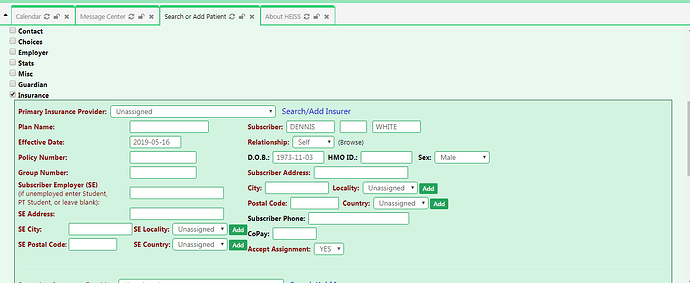 This i suspect could be a bug
Please how can this be removed permanently.
Am using openemr 5.0.1(6) on an hosted linux sever