I use an instance of xampp-openemr-5.0.1.4 on windows 10.
I went through the page[How do I correct the date/time setting?] and changed timezones and restarted apache accordingly. But the 'time' does not show any change and still the Openemr is 4.5 hours ahead of my timezone. Even changing to completely different timezone too seems not responding.
Where else do I have to look for to get this corrected.
Two screenshots of the saved php.ini file are attached below.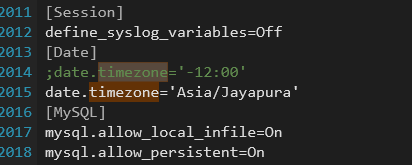 Thank you in advance.