Hi! I'm new here. I am trying to register as a Provider for Patient Portal, but I can't.
Everything seems to be fine until this point. But when I go to "Portal Activity" tab, instead of seeing the register form named "Register your practice", I see that in the screenshot attached: as if I was a patient.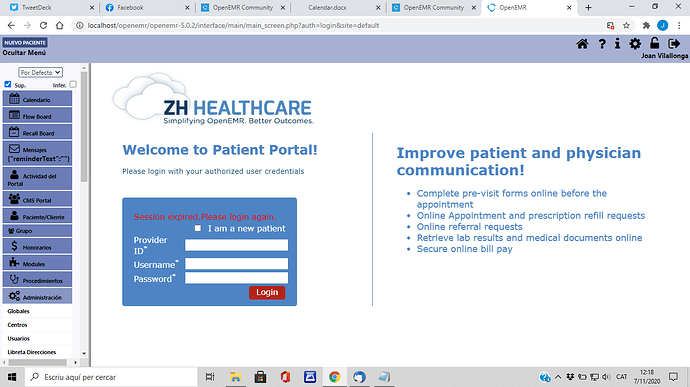 I am using OpenEMR 5.0.2 (4) in Chrome and Windows 10. OpenEMR is hosted at localhost. Can you please help me? Thanks!