Hello @brady.miller,
We couldn't able to open patient notes window from tabs view. we did check with latest development version of OpenEMR.
Steps:
1.Create a procedure order for encounter
2.Click on pending reviews and sign the results
3.It will redirect to encounter summary screen and just click on "Related Patient Notes" button .
you will get an alert like " Internal error locating target frame in window " .
Please refer the attached screen shot and let us know your views.
Note : it works in frames view .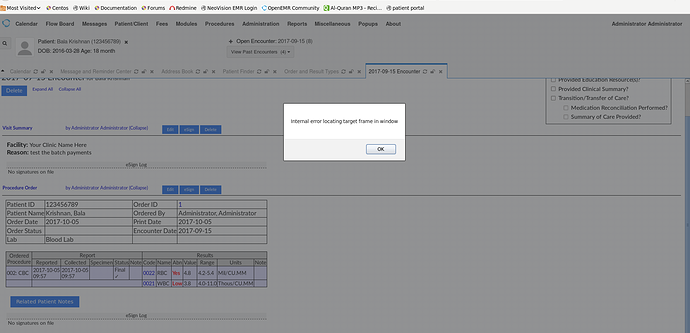 Thanks,
ViSolve