Hi all.
I am currently working on a tool that will help improve work-flow for inputing vaccines. This is an addition to an existing improvement (worked in by a previous developer, improved since the initial code submission)that I have not yet contributed to the community. I have questions about the best approach given the direction this project has gone.
The improvement included a picker that allows the end user to choose from a picklist determined by the patients age. When the vaccine is picked, some of the immunization form is autopopulated: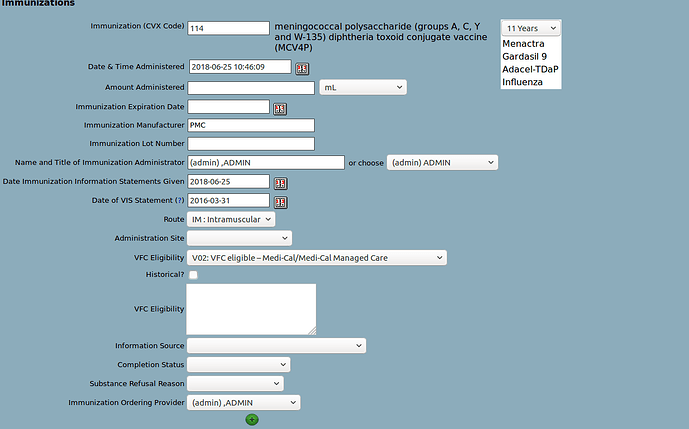 The information comes from the following forms which is saved to a custom table:
The immunization information:


The immunization schedules: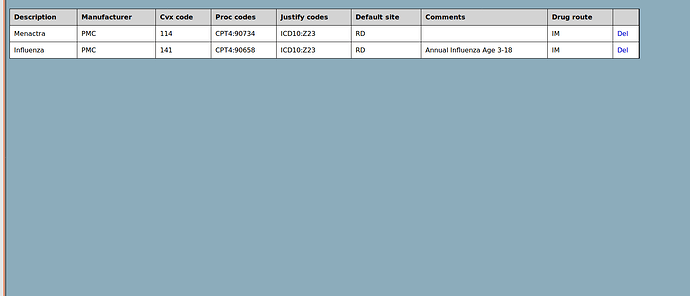 I'd like to follow best practices and include the ability to use the drug table if used. At this time, I haven't worked on someones system who used the drug table. Suggestions?
My plan is to submit this for OpenEMR501 because automating data entry is a major improvement to workflow.