Hello, I am adding users and setting up my user access control and I see some raw code on the page used to add users. Can anyone help solve this or has anyone ran into this issue before?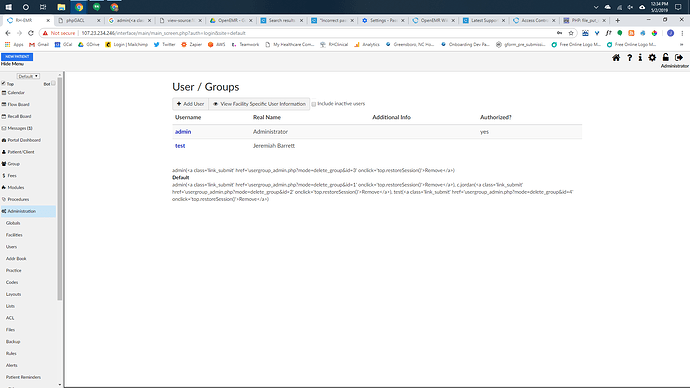 OpenEMR Version
I'm using OpenEMR version v5.0.1 (6)
Browser:
I'm using: Chrome & Firefox
Operating System
I'm using:
Logs
Did you check the logs? Was there anything pertinent in them?
Nothing that I can see.