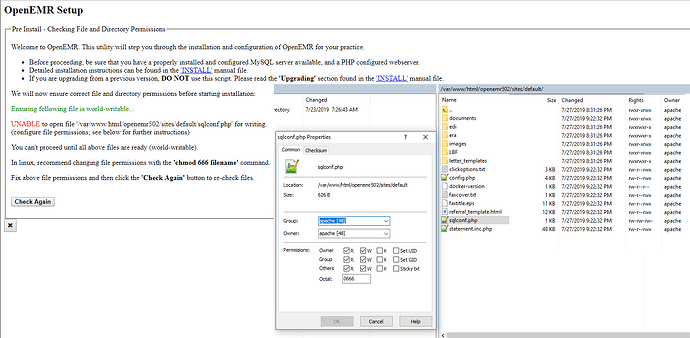 I pulled the code from the tip of the spear last night.
I merged it over top of 5.0.1. I ran the composer dump-autoload. This is running on Centos 7, Apache 2.4.6 and PHP 7.2.2.
Now, look at the image real close. The permission on the folder is correct according to file manager but the installer says it can't access the file.
What a conundrum.