How do you add milligram dosage for to the medication list?
The drug dosage and drug unit can be given in the Medical Record Dashboard -> Prescription as mentioned below.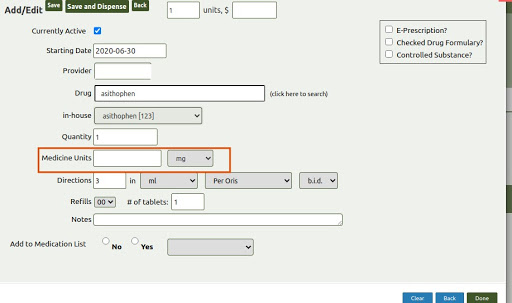 If you need 'milligram' field in medication list(issues->medication), need to do some customization.
Let us know if there is any clarification.
Thanks,
ViSolve-120