Dear colleagues,
is there any way to print LBF forms only with fields already filled in and do not print emty fields ?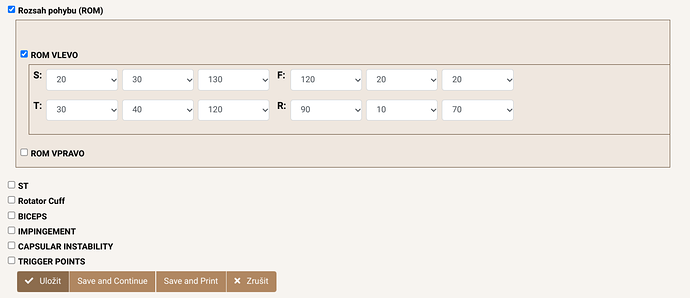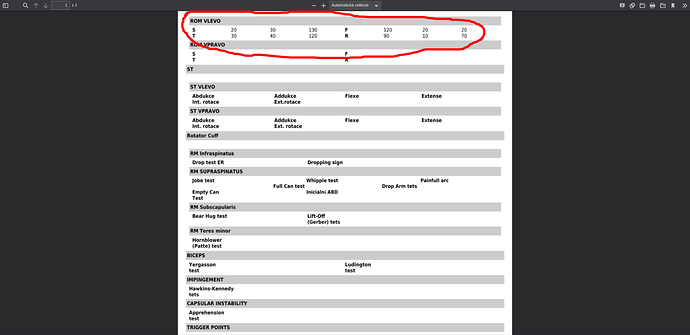 I have attached 2 screenshots. 1st is LBF form with filled in ROMn /range of motion/ of LEFT SHOULDER and remaining fields are empty.
2nd is PRINT OUTPUT where filled in parameters are marked by red color but empty fields are present on output as well.
Thank you for advice
Tomas