We got a message from Availity that the header information was incorrect. The bottom one is the original header for claims. The top one is what they requested the header be changed to the right order for them.

They wrote today to say that the spacing is incorrect. There should be 5 spaces after the sender ID ZZ030240928 there are 6. There should be 6 spaces after the 30AV09311993 there are 5.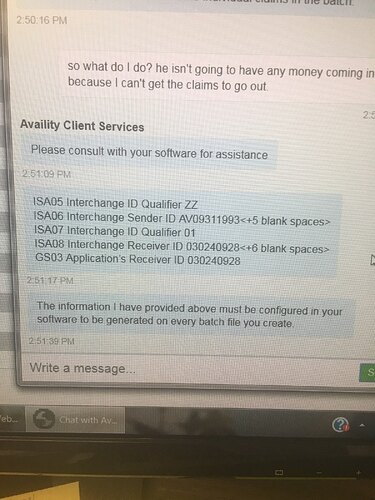 I have tried to find what formats the header data. I thought it was the edi.inc file.
I changed the line but nothing moved. So, now I am stumped as to where to look for what formats the output.