Hello to everyone in the community
I was testing the code tool, for the ICD10, I am changing the names from English to Spanish, since they are only translated in English, since they are not translated.
But the function to modify, blocks the indicated boxes.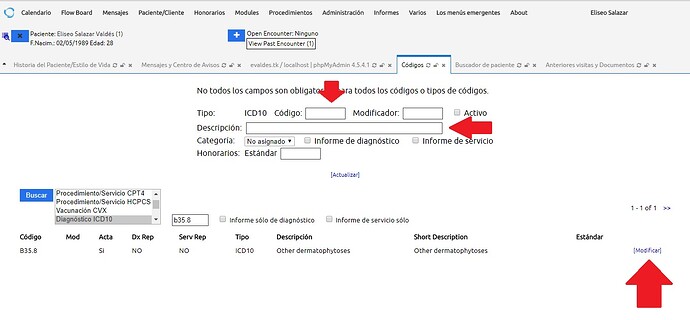 To add a new code, ICD10 does not appear.