Situation
I just recently upgraded to 6.0.0 and applied Patch 1. Since the upgrade, when I delete a file from the Documents List, the item is removed from the list (i.e., the database), but the actual file remains in the site's Documents folder. Also, when I use Fax Dispatch to copy a document to the patient's chart, the file is renamed appropriately in the Documents folder, but the name of the file does not show in the Documents List (only the date and doc_id). I then have to add the name through the Documents List.
OpenEMR Version
I'm using OpenEMR version 6.0.0 (1). I have PHP 7.4 and MariaDB 10.5.8.
Browser:
I'm using: Firefox 86.0.
Operating System
I'm using: Debian Buster
Logs
Pic below shows what happens when I delete an item from Documents List, after the upgrade: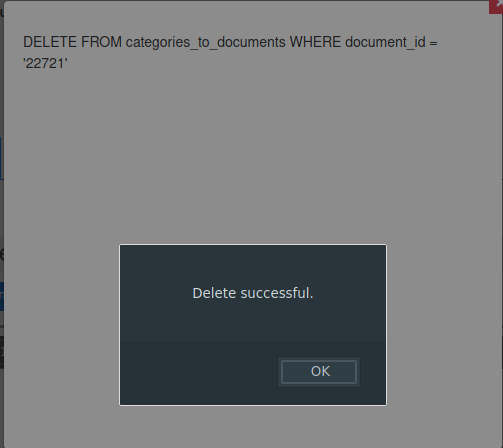 Here is a pic of the same action when I used a backup, on version 5.0.2 before the upgrade. When comparing, the "DELETE FROM documents…" seems to be missing, after the upgrade.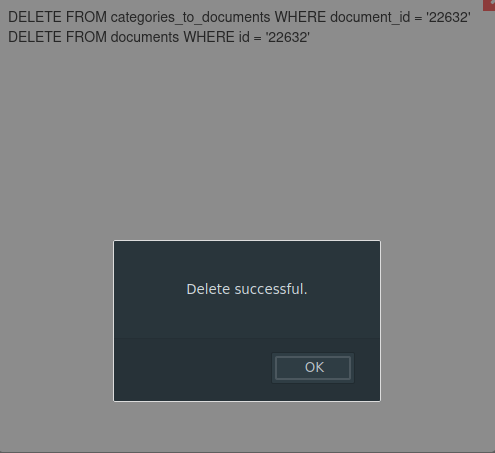 This pic shows what occurs when I use Fax Dispatch to copy to chart, after the upgrade (name not present):