Please how can i create an anesthetist notes form in OpenEmr ? any suggestion please .
In encounters Clinical Menu select clinical notes, however there is not a specific type for anesthetist. The note types we provide came from required types for ONC unless I missed one.
anesthetist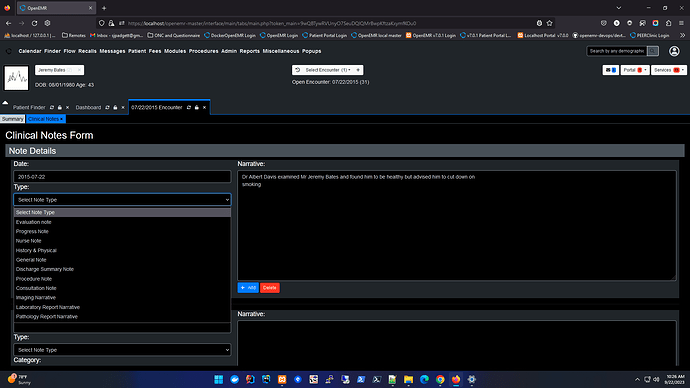 Thanks Jerry, I will try it out. Also can i rename it as Anesthetist Notes Form ?
Thank you and I appreciate.
Please explain how to create the forms just like the sample attached (aaa, aaaa, aaaaa). Thank you.
Regards
Nkem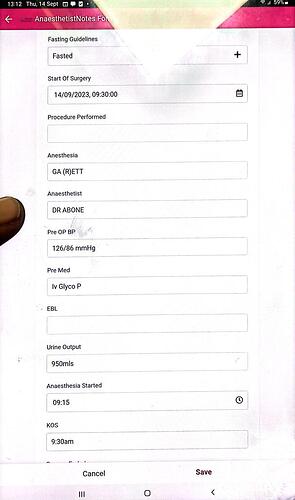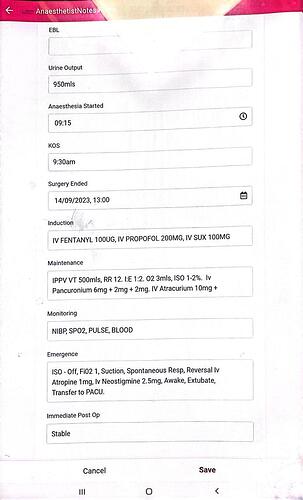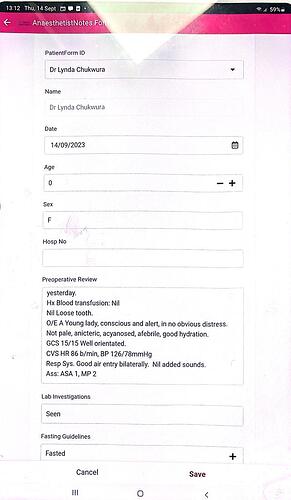 Thanks Luis, I appreciate it.