I have exported some 350 patients from practice fusion and I want to import them into OpenEMR but from the 350 I could only import 35 the remaining patients display the rows without the add new patient button.
Any ideas on what I need to do in order to make the add new patient button display so I can import the remaining patients?
Is there an automated way for me to just import them all without having to click add new patient for each and every one of them?
When I click the details button they do in fact have all the data which seems weird.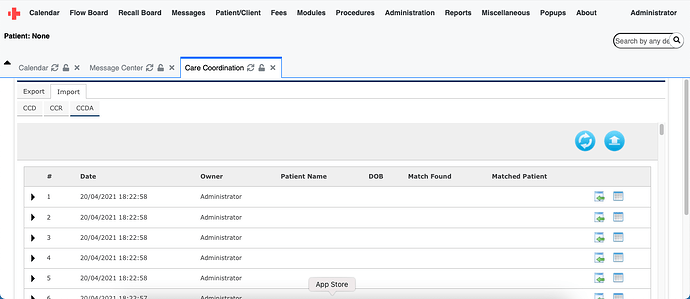 Also how can I delete these rows that I can't import?
Thanks